Fencing Installation Services in Edinburgh
Ross Contractors based in Livingston, West Lothian and covering Edinburgh supply and install any aspect of fences and fence panels including garden fencing, timber fencing, wooden fencing, metal railings and blacksmith work according to your requirements.
No matter how well we fabricate, if it is not installed correctly it will spoil all the hard work we have put into it. That's why we use the most experienced installation team possible to make sure you are totally happy with the final result.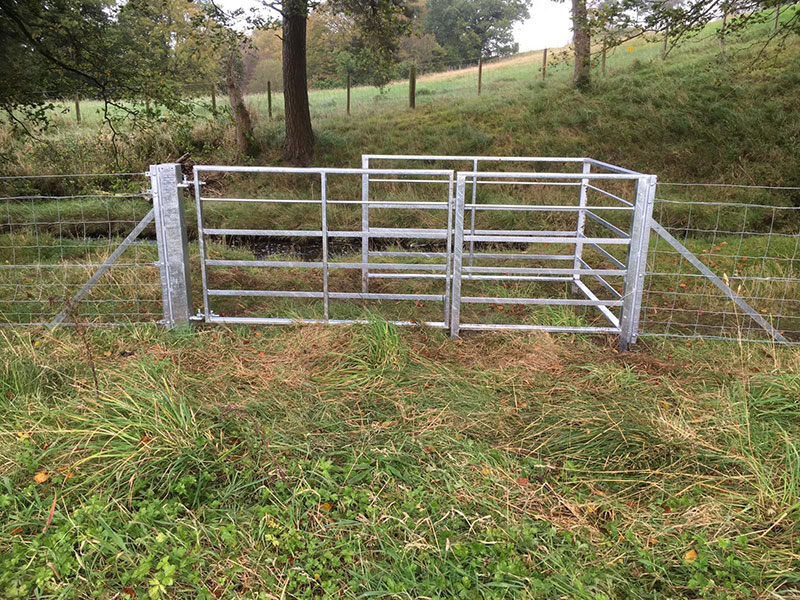 Work has been carried out for the following customers:
Councils: West Lothian, East Lothian and Mid Lothian

Contractors: Wimpey Taylor, CBC, J Smart, J B Bennett, Interserve, Raynesway, Bellway, Scottish Water and Elliott Group Ltd

Housing Associations: Melville, Canmore

Universities: Herriott Watt, Napier Collage

Leisure: Hags play, Jupiter play, SMP

Private house holders
Please click on links below for relevant trade bodies:
All Fencing complies with BS CODE 1722 part 1 to part 16.
At Ross Contractors we also have Plant Machinery at our disposal:
180 JCB site master 4x4 complete with hydraulic breaker

Mini digger 1.5 ton

Dump truck high lift 1.5 ton

Dump truck 3 ton

Hiab 4 ton

Tipper
Call Out Service (Emergency Repairs)
For on-site repairs we supply mobile welding plants, generators, cutting equipment, gas and oxygen heating torches.
Contact Ross Contractors for specialist fencing and blacksmith contractors including fence and fencing installation. If you would like to know more or would like a free estimate, please do not hesitate to contact us.
Contact Us